New Delhi:
Over 21 per cent of the population, aged 10 years and above, showed evidence of past exposure to COVID-19 in the ICMR's latest national serosurvey, the government said on Thursday, noting that a large proportion of people are still vulnerable to the infection.
The Indian Council of Medical Research (ICMR) third national serosurvey was conducted between December 7 last year and January 8.
Presenting the findings of the survey, ICMR Director General Dr Balram Bhargava said 21.4 per cent of the 28,589 people, aged 18 years and above, surveyed during the period showed evidence of past exposure to the coronavirus infection. While 25.3 per cent of children aged 10 to 17 years from the same number of surveyed population have had the disease, he said.
India's COVID-19 tally of cases rose to 1,07,90,183 with 12,899 new infections being reported in a day, while the recoveries surged to 1,04,80,455, according to the Union Health Ministry data updated on Thursday.
The death count increased to 1,54,703 with 107 daily new fatalities, the data showed.
The number of people who have recuperated from the disease surged to 1,04,80,455 pushing the national COVID-19 recovery rate of 97.13 per cent, while the COVID-19 case fatality rate stands at 1.43 per cent. The total COVID-19 active cases remained below 2 lakh.
Here are the Latest News Live Updates:
Latest visuals from Ghazipur border (Delhi-Uttar Pradesh border) where farmers' protest against three agriculture laws enters 70th day.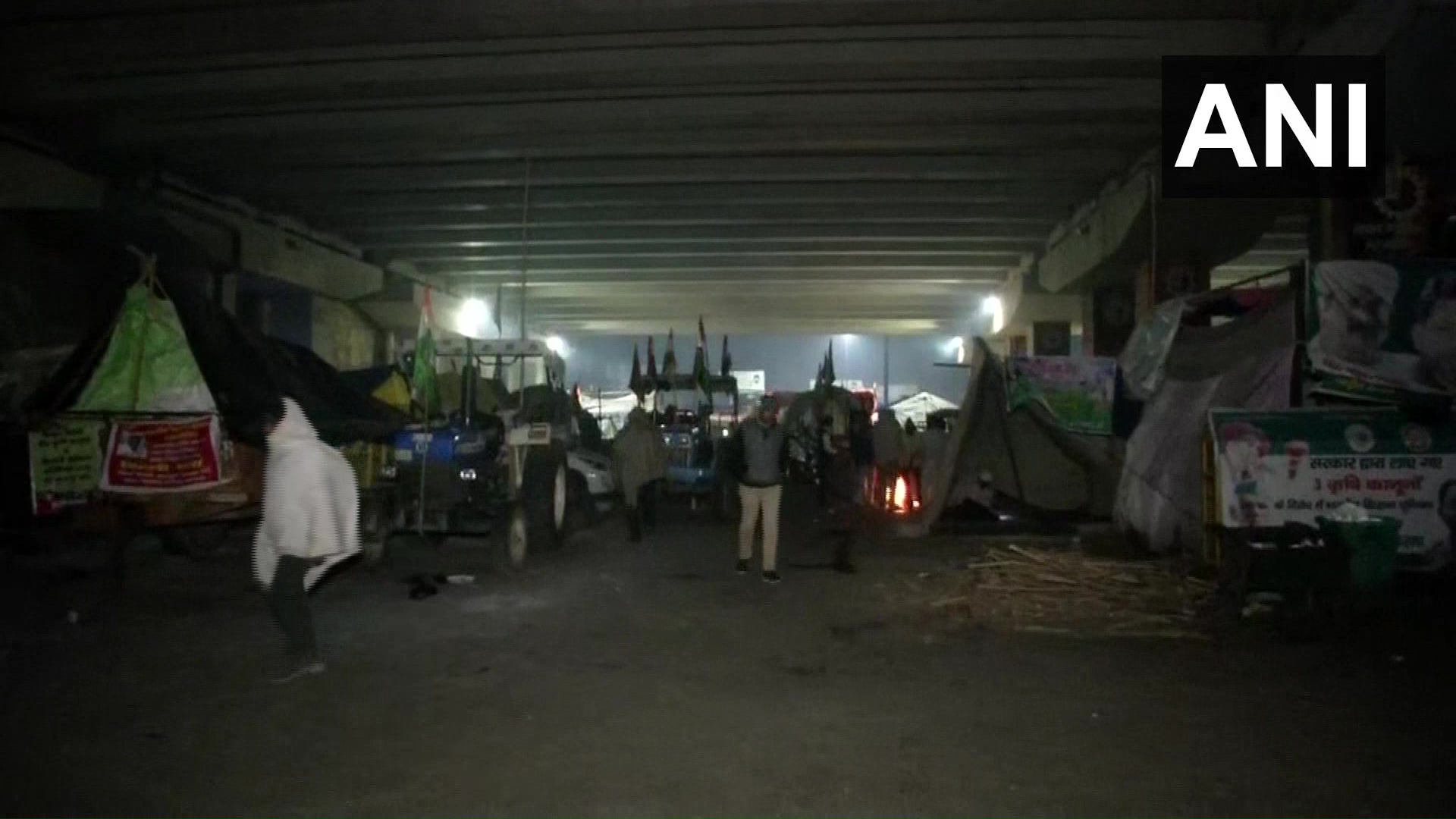 Schools in Delhi reopen for Class 9 and Class 11; visuals from Rajkiya Sarvodaya Kanya/Bal Vidyalaya in West Vinod Nagar area. 
The government had resumed schools for classes 10 and 12 on January 18.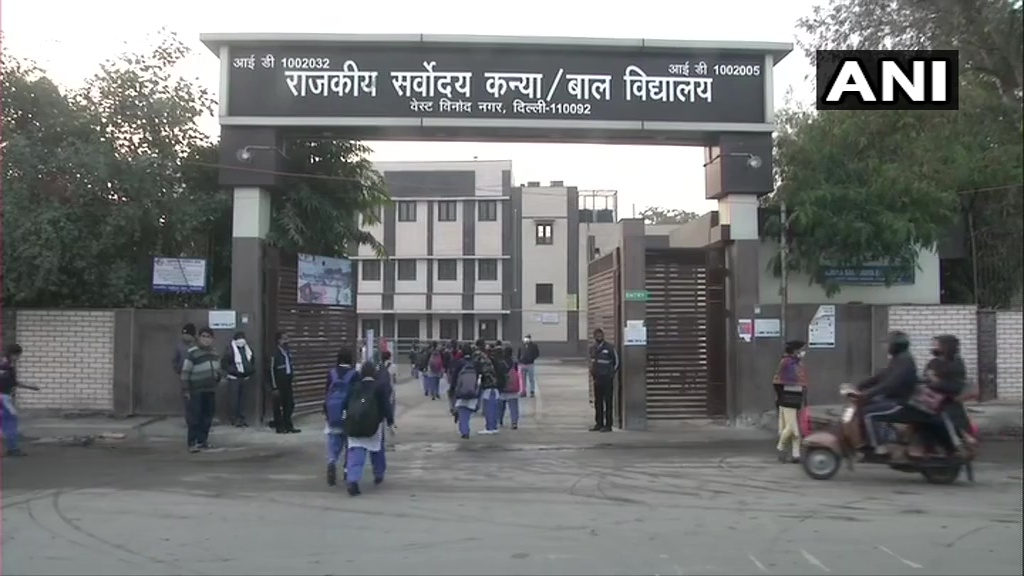 PM Modi speaks to South Africa President Ramaphosa over COVID-19 management
Prime Minister Narendra Modi had a telephone conversation on Thursday with South African President Matemela Cyril Ramaphosa, about the measures New Delhi and Pretoria are taking to combat the COVID-19 pandemic.
"Spoke to President Cyril Ramaphosa about the measures India and South Africa are taking to fight the COVID-19 pandemic domestically and internationally. India's capacity to produce medicines and vaccines is supporting the efforts of many nations, including our friends in Africa," the Prime Minister tweeted.
According to a release by the Prime Minister's Office, the two leaders also discussed possibilities of collaboration between India and South Africa in various international fora, to facilitate access and affordability of vaccines and medicines, it stated further.
"The leaders agreed that officials of both countries would remain in touch over the coming days to exchange experiences and explore the potential for collaborative efforts against the pandemic," the release read.
House impeachment managers ask Trump to testify, his lawyers call it "public relations stunt"
House impeachment managers asked former US president Donald Trump on Thursday to testify during the Senate impeachment trial about his conduct on January 6. The move was immediately described as a "public relations stunt" by his lawyers.
In a letter, lead impeachment manager Jamie Raskin requested Trump to provide testimony under oath, either before or during the Senate impeachment trial, about his conduct on January 6.
The letter comes after Trump's legal team filed an answer to the Article of Impeachment, denying incontrovertible facts about the president's conduct on and leading up to January 6 and asserting that "…the 45th president of the United States performed admirably in his role as president, at all times doing what he thought was in the best interests of the American people".
Trump's lawyers Bruce L Castor and David I Dchoen were quick to decline the ask. "We are in receipt of your latest public relations stunt," they wrote. "As you know, there is no such thing as a negative inference in this unconstitutional proceeding," they said.
Canada Extends Cruise Ship Ban To Early 2022 Amid Pandemic
Canada said Thursday it was extending a ban on cruise ships entering its waters through February 2022 because of the ongoing coronavirus pandemic.
The ban applies to ships carrying more than 100 people, Transport Minister Omar Alghabra said in a statement.
"Temporary prohibitions to cruise vessels and pleasure craft are essential to continue to protect the most vulnerable among our communities and avoid overwhelming our health care systems," he said.
If pandemic conditions "sufficiently improve" during the period, he added, the government could move to rescind the order.
Johnson & Johnson Requests Emergency Authorisation For Covid Vaccine
Pharmaceuticals giant Johnson & Johnson on Thursday submitted an application for emergency authorization of its Covid-19 vaccine with US health authorities, the company said in a statement.
The process could take several weeks, but at the end of it the vaccine would be the third authorized in the United States, after those of Pfizer-BioNTech and Moderna. 
J&J subsidiary Janssen Biotech "has submitted an application to the US Food and Drug Administration (FDA) requesting Emergency Use Authorization (EUA) for its investigational single-dose Janssen COVID-19 vaccine candidate," the statement read.
The new vaccine is highly anticipated because it has two big logistical advantages: it can be stored at refrigerator temperatures rather than in special freezers, significantly easing distribution; and it requires just one dose.